IL RISTORANTE ITALIANO
During the 2015/2016 School year, Gennaro's 5 North Square offered its fabulous location in the heart of the North End in collaboration with Chef Marisa Iocco, recently recognized as Best Chef of America 2016
Children and Adults had the opportunity to discover the Italian ingredients needed to make biscotti, and were able to learn how to read, understand and write a typical Italian Recipe.
IL PANIFICIO ITALIANO
During the 2015/2016 School year, Parziale's Bakery, an historical family owned bakery on Prince St in the North End welcomed our Elementary classes for an amazing experience.
Children had the opportunity to discover the main ingredients and the process for making bread!
LA LIBRERIA ITALIANA
I AM BOOKS is the country's first Italian-American bookstore. Situated in the heart of the North End, the bookstore contributes to the learning development our Kindergarten and Elementary classes.
Children had a unique experience surrounded by books and listening to Italian stories for kids…...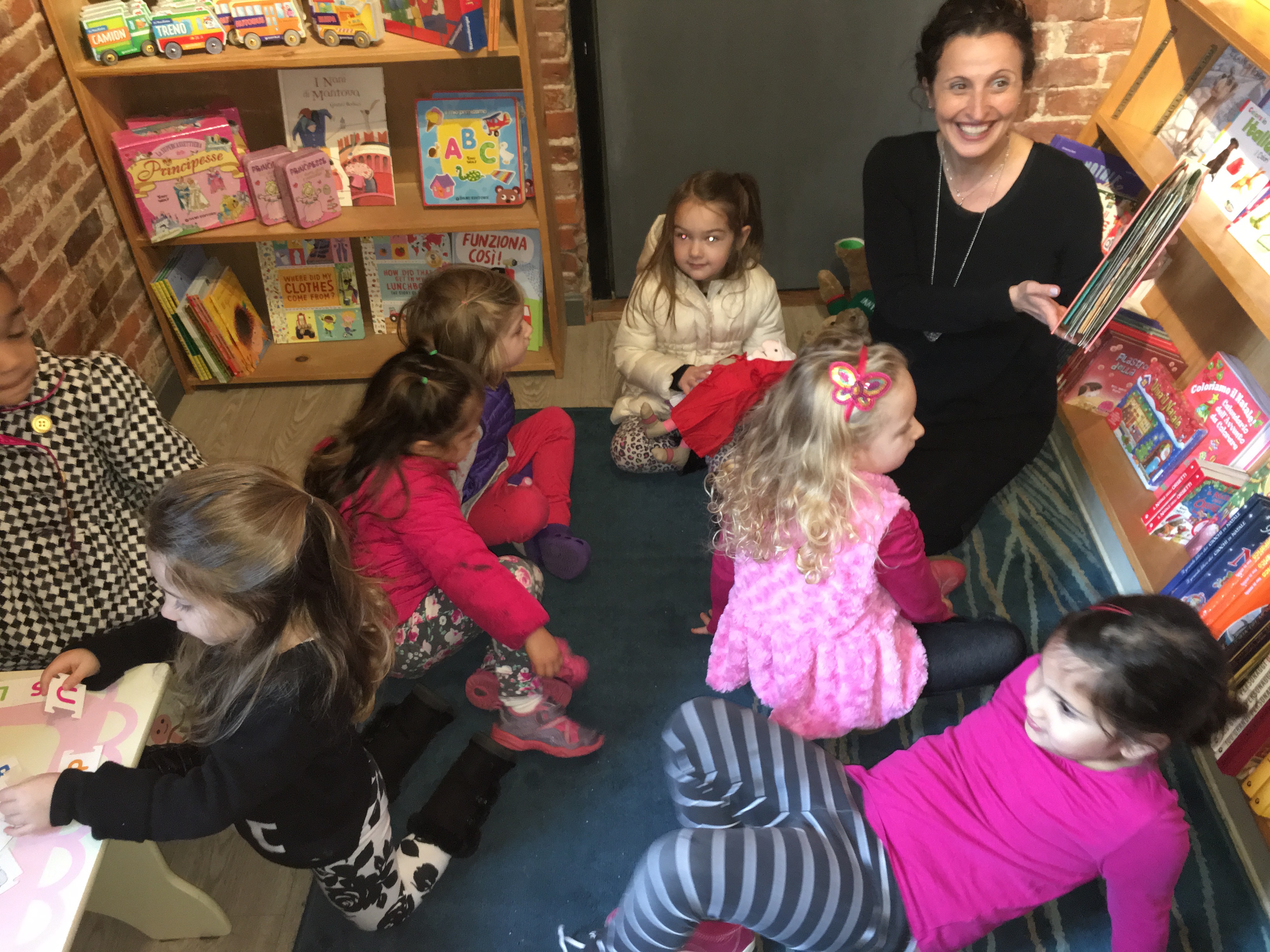 MUSICA INSIEME / CANTA E BALLA CON ME
Every morning, before getting into each classroom, kids and parents play and sing together in Italian.
IL PAESAGGIO ITALIANO
Thanks to the collaboration of Miss Rizzo, Art Teacher from Eliot K-8 Innovation School, kids from Elementary, Intermediate and Advanced classes can join her Art class discovering the Tuscan landscape and Italian Art history
PARLA CON NOI
Every Saturday, at the end of each class, kids and adults get together to share the "word of the day": an amazing opportunity to know each other and learn while having fun!